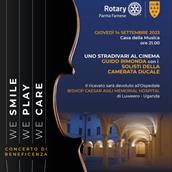 18/09/2023 - Rotary Club Parma Farnese and Guido Rimonda for WECARE
On Thursday, 14 September at the Casa Della Musica in Parma, organised by the Rotary Club Parma Farnese, a concert entitled 'Uno Stradivari al Cinema' was held: Guido Rimonda and the soloists of the Camera Ducale of Vercelli performed pieces from the most famous films. The proceeds will be donated...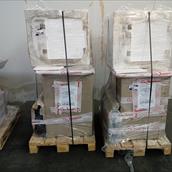 06/04/2023 - Help for the Nazarene Sisters
We have added another initiative. The Nazarene Sisters are an offspring of the Daughters of Charity of St Vincent de Paul and operate in Madagascar where they have an orphanage and two leprosariums. Among other things, they need wood-burning stoves for two of their houses, which cannot be found...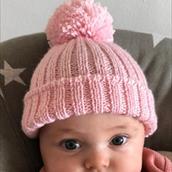 30/03/2023 - I AM HERE TOO, MARTA
From my very first day, I received so much love from my family and my parents' friends that, together with my mum and dad, we thought of something special on the occasion of my Holy Baptism. I would like to share all the love I received with children who did not have the same good fortune as me. In...