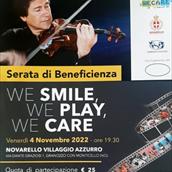 26/11/2022 - Great evening in Novarello for new WECARE initiatives
Thanks to the collaboration with Guido Rimonda and the Camera Ducale, which offered a medley of famous film songs, a great evening was held in Novarello to raise funds for WECARE's new initiatives, support for the Caesar Asili hospital in Loweero and the construction of the Nakivubo primary school...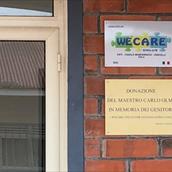 16/10/2022 - FINALLY THE INAUGURATION OF THE ABER OPERATING BLOCK
You remember, the foundation stone of the surgical block was laid on 5 March 2019 and in between we had the covd 19 pandemic, but in spite of this the work went ahead and we finally arrived at the inauguration. Francesco Coggiola went to Aber to attend the ceremony. A sincere thank you to everyone...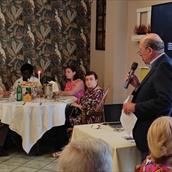 11/07/2022 - Important meeting in Vercelli for the future of Wecare
On Wednesday, July 6, at the invitation of MUNDI RISO Italy directed by Salvador Loring Lasarte, an organizational and fundraising meeting was held for future initiatives for Wecare. Participants included Rosalda Binello, Roberto Venturini, Francesco Coggiola, Maurizio Baiotti, Alda Pagliano,...